The Schmid Family Farm U-Pick Marionberries & Blueberries
WELCOME!! We are a small family owned and operated Marionberry and naturally grown Blueberry farm located in the Whiskey Hill area east of Hubbard, Oregon. Our season typically runs July through August.
OPEN
WED – SUN
9 – 5
Blueberry U-Pick $1.85/lb
No Marionberry U-pick this year
_
Frozen Marionberries and Blueberries are available for purchase during the off season*
Marionberries $2.00/lb
Blueberries $2.50 /lb
We grow all our berries sustainably and with natural practices. Our blueberries are not certified but, we use only OMRI approved fertilizers and other compounds, and only as needed.
* 2021 Berries are looking really good!*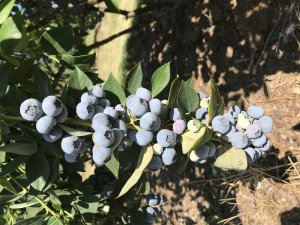 News
09 July 2021
The time has come!!! We will be open for blueberry picking starting Sunday July 11th. The price will be $1.85/lb. We will also remain open Mon and Tues, the 12th and 13th. The HOT weather did some damage, and the berries may be smaller than in previous years, but they are still plentiful. Hope to see you soon.
26 June 2021
The blueberries are slow to ripen this year, so we are thinking we will open the second week in July. However, this HOT weather we are having may change that. Will give specifics as we get closer. The bushes are loaded so the picking should be good once we get started.
04 June 2021
U-pick season is fast approaching. However, this year the old marionberry field was taken out and is being replanted. That means there will be no u-pick for marionberries this year. We do have frozen for sale if you need to restock. The blueberries are coming on and should be ready by the first or second week in July.
Tri-County Farms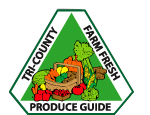 www.tricountyfarm.org/
Molalla Country Farm Loop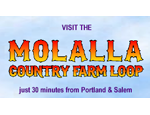 www.molallafarmloop.com/
Oregon Blueberry Commission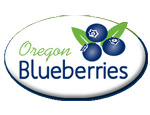 www.oregonblueberry.com/